Do you have an online store? You need to optimize your e-commerce product sheets! Writing an SEO optimized product page will help you to:
Set yourself apart from the competition.
Boost the attractiveness of your product and make people want to buy it.
Improve your SEO.
Influence the purchase decision.
Moreover, you will offer a better user experience to your customers as well as to Google's robots. So let's see how to offer the best product sheets for your visitors and for the search engines.
What should the ideal product sheet look like?
Some content: clear main title (H1), product description, written technical specifications (no .pdf links), price, etc.
One or more images
Internal links: to related products, test articles, a buying guide, etc.
Some customer reviews
A category, accessible through a breadcrumb trail
SEO tags
Structured data
Of course, this will depend on your industry. In some cases, your product sheet will need to have other features.
So, how to fill a product sheet on your e-commerce site to make it more efficient?
7 optimizations for an SEO-friendly product page
Loading time
Product pages tend to be slower. There are several ways to optimize them. First, it could be interesting to reduce the number and weight of images to test the loading time. The tracking (.js) can also slow down the loading of a page. Finally, it may be the server of your web host.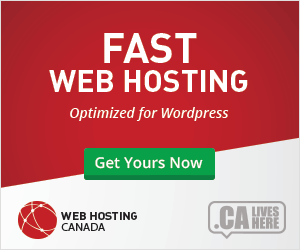 Content
The number of words on a product sheet has an impact on the frequency of crawls by search engine robots. From 500 words, crawls are more frequent. If you have difficulty putting in more text, be aware that customer reviews can increase the number of words on your product page.
Internal links
Just like the number of words, the number of internal links influences the frequency of passage of the robots and, therefore, the SEO. To increase the number of useful links, consider creating related content (product tests, buying guides) but also links to complementary products (cross-selling) or additional products (upselling).
Information architecture
Thoughtful and relevant categorization is more likely to get traffic. The most important thing is to simplify your user's journey. To do this, minimize the number of clicks you have to make from the home page to access the product page. You can already limit the number of categories and sub-categories.
In addition, categories containing more than 10 products appear more often on the 1st page of results.
Customer reviews
The quantity of customer reviews influences the indexing frequency of your product page. Just like their quality. Hence the importance of taking care of them.
Problem of pagination pages
If you have a category with a lot of products, there will be a number at the bottom to go to the previous or next pages. This is the pagination page.
How do you avoid those many deep, little-used pages? By making the pagination accessible more quickly. For example, create 10-by-10 paginations instead of 1-by-1.
Display of out-of-stock products
Should you hide the files of out-of-stock products or leave them mentioning that they are not available? In any case, it will not be possible to be in 1st position with a product out of stock because Google's robots will have determined either that the page no longer exists or that the product is not available. One of the solutions will be to remove the structured data tag that indicates the stock of a product to the robot.
In summary, to succeed in the referencing of your product sheet
Have categories with a certain density of products
Incorporate a large amount of relevant internal links
Reduce pagination in categories
Enriching the content of a page to have a sufficient word count
Don't make your product listing heavy (images)
Think about the relevance of displaying an out of stock product or not